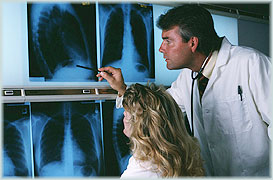 Have you ever thought about the language you use in the clinic?  Have you ever listened to your colleagues or other medical practitioners talk with patients?
Well, one of my research interests is to study the effects of our language, as well as our patients language, on pain.   I believe that language can invoke a nocebo response due to it providing an input to our defensive neuromatrix.  Here are some examples:
"That must really hurt"
"Your images show some pretty bad degeneration of ______"
"Your discs are bulging as multiple levels"
"You have a large heel spur that you're walking on with every step"
"Your posture is horrible"
"Your knee cap is slipping off of its track"
Ok, you guys get the picture.   I hope that the readers of this site can appreciate that the above statements, in and of themselves, can result or heighten an experience of pain.  So maybe, we should consider rephrasing our wording and focusing on the positive aspects of our patients health. I mean how medically accurate are these statements anyway?  Could we ethically practice without giving these OPINIONs?
What do you think???